Features:
- Clean room light fitting mounted on the ceiling surface
- Lamp length: 600mm x 3 bulbs
- Light source: Can choose traditional fluorescent light bulbs or LED bulbs, type: T8/T5
- The beveled four-corner design of the light trough helps to optimize dust resistance and easy cleaning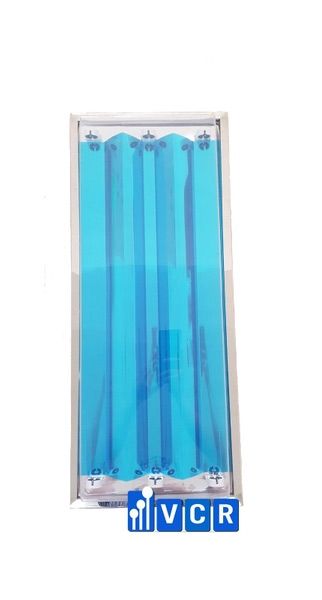 Material:
- Lamp frame: adopt high strength and high qualified steel plate, surface electrostatic spray antirust processing, , uniform and bright, use for a long time not easy peeling off.
- Lampshade:  made of transparent PVC material,
- Lamp electric: using national standard wires with 0.5mm2, fireproof PC, high performance electronic ballast, no stroboscopic when starting.
- Electrical equipment accessories: Use high efficiency electronic rectifier or LED operating power source, can use rectifier or LED operating power source, can install more emergency equipment.
Applied field:
Suitable for pharmaceutical industry, chemical industry, food processing, electronic information technology, etc., all dust-free purification sterile rooms need to use these lamps and lanterns.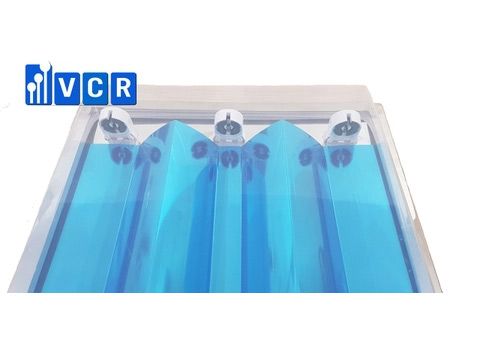 Reference specifications
Model

Lamp power

Size

 LxWxH (mm)

HX-D-T8

3x18W

705 x 285 x 70 
See more Cleanroom Light here