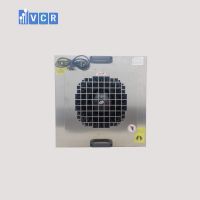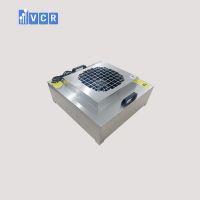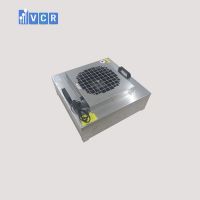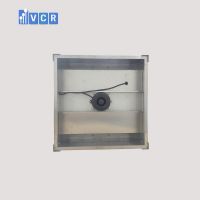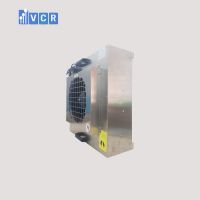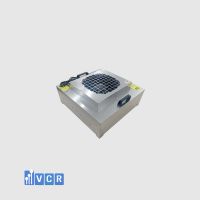 Fan Filter Unit 575 - FFU For Cleanroom
FFU (Fan Filter Unit) 575 is an air cleaning device, used to provide clean air to cleanrooms in the plants of semiconductors, pharmaceuticals, food, etc.
FFU (Fan Filter Unit) is an air cleaning device, used to provide clean air to cleanroom in the plants of semiconductors, liquid crystal diodes, etc. Fan filter unit is installed on the grid ceiling system. In large cleanrooms, the number of equipment needed ranges from hundreds to thousands.
Concept of FFU development
To reduce operating costs by saving energy
To reduce construction costs because of thin, light, and compact structure of fan filter unit
To reduce the initial cost of the overall cleanroom design like the noise
What is the advantage of a cleanroom with FFU?
Construction time can be shortened
Cleanliness level from class 1 to class 1000 can be set differently in each area
Because the opposite part of the ceiling has low pressure, the potential for this leakage is low
The arrangement of FFU partly decides the cleanroom construction method
The velocity of the airflow can be set in each area
Flexible increase or change of the cleanroom is possible due to the arrangement of the fan filter unit. 
Specifications of FFU 1175
Đặc điểm

FFU 1175

Size

(W x L x H)

(mm)

575x575x180

Airflow

550 m3/h

Noise 

55 - 58 dB

Pressure Limit

210 pa

Power

220 w

Weight

24 kg

Material

Galvanized steel

Power supply

AC 1 PH 110V/220V 50Hz/60Hz hoặc AC 1 PH 220V/380V 50Hz/60Hz

Filter

HEPA filter 0.3 µm 99.99% or ULPA filter 0.12 µm 99.999% 

Average air velocity

0.45 m/s ± 20%
Quality Standard
GB/T19001-2016/ ISO 9001:2015
Video: What is FFU - Fan Filter Unit?