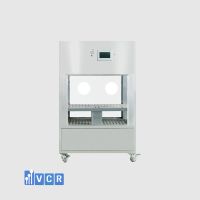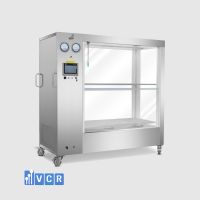 LENGE Laminar Airflow Trolley
Laminar Flow Horizontal or Vertical Trolleys are used for the storage and the transfer of products that are sensitive to contamination, between two classified a
Laminar Flow Horizontal or Vertical Trolleys are used for the storage and the transfer of products that are sensitive to contamination, between two classified areas, generally separated by autoclaves. The trolleys are fitted with an independent power supply which keeps the laminar flow constant at any time.

LENGE Laminar Airflow Trolley Characteristics and Features
Product transfers under aseptic conditions.

Unidirectional flow; vertical or horizontal.

HEPA gel sealed design.

LENGE Laminar Airflow Trolley Technical Specification
Housing: Body structure fully made in stainless steel SUS304 press-bent metal sheets.

Filter: G4 pre-filter and H14 HEPA filter

Ventilation provided by energy efficiency low power consumption motor blower.

Power supply: Dry battery UPS recovery pack with theoretical battery duration of 2-4 hours starting from full charge status.

Dop Port: DOP test port at upstream of HEPA filter to personnel for carrying out the HEPA filter integrity test.

Mobility: Pivoting (360°) castors with brakes.
LENGE Laminar Airflow Trolley Product Schematic Diagram
Standard size and parameters
Model

Overall size
L×W×H

Work size
L×W×H

Upstream Rated
air velocity
(m/s)

Working area
clean class

Power
(kw)

LUFT8-072058

800×600×1800

720×580×750

0.45±20%

Class A

0.4

LUFT10-092058

1000×600×1800

920×580×750

0.4

LUFT14-112068

1200×700×1800

1120×680×750

0.5
Note: specifications listed in below table are only for customers' reference. It is mostly designed and manufactured according to customers' URS.