Tuesday, 12/07/2022 | 15:15
9 Ways To Reduce Bacteria In Food Factory
Bacteria and pathogens are a matter of particular concern to any food processing plants. Salmonella, E. coli, norovirus, and listeria are just a few of the bacteria that can cause contamination and disease if not strictly controlled. Here are some
Bacteria and pathogens are a matter of particular concern to any food processing plants. Salmonella, E. coli, norovirus, and listeria are just a few of the bacteria that can cause contamination and disease if not strictly controlled. Here are some preventive methods that food plant manufacturers can consider to reduce bacteria in the plant.
1. Invest in germicidal ultraviolet lights (UV lights)
Thorough cleaning and sanitizing is the best way to fight bacteria in food production, however germicidal UV lamps can provide a higher level of bactericidality. These lamps have been scientifically proven to significantly kill bacteria and pathogens (in some cases, up to 99%). We don't need to use harsh chemicals when using UV lamp, it is a great tool to passively remove pollution.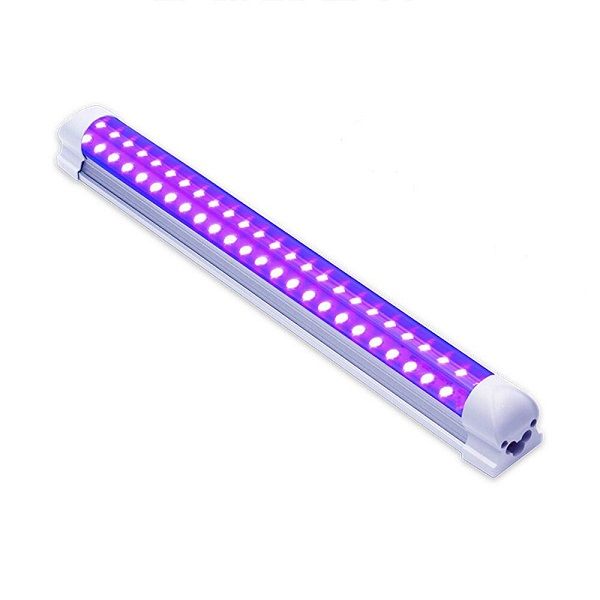 It should be noted that UV lamps are harmful to skin and eyes, so it is important to use them in open areas or areas where workers are not available. Unlike chemical cleaners, there is no need to wait to enter the facility after using the germicidal UV lamp.
2. Keep the floor clean
Floors are one of the main areas where bacteria will survive and grow if left unchecked. Workers may be able to carry bacterial particles on their personal clothing to food and beverage materials dropped from the equipment. For that reason, floors need to be thoroughly cleaned and disinfected.
Keeping the floor clean, as dry as possible is also essential. Many bacteria, including listeria, grow in water and wet areas, so leaving these areas untreated can lead to the spread of bacteria and subsequent contamination.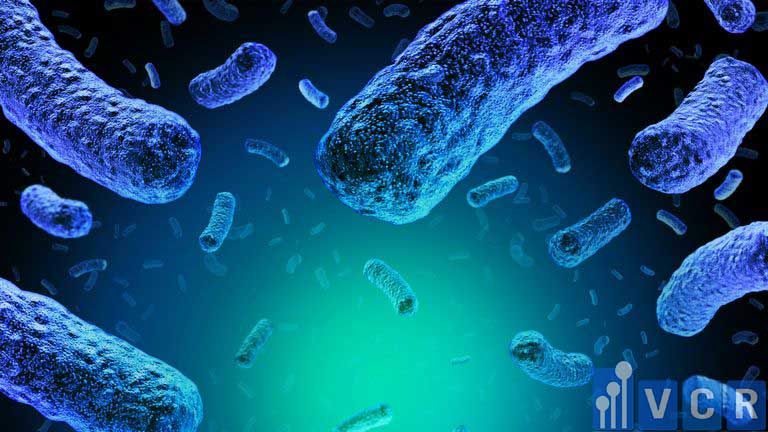 It is essential to ensure that no outside clothing or footwear is allowed to come into contact with the production floor. In addition, it is important to design the floor with the proper slope so that water and other materials can flow into your floor drainage system.
3. Color-coded cleaning tools
One way to prevent cross-contamination and the spread of bacteria is to use color-coded cleaning tools, which will help speed up the cleaning process and at the same time prevent the use of any unauthorized tools. in specific areas.
Take an example for us to understand better as follows:
Color regulation can be used for surfaces that come into contact with raw food products, such as eggs and meat, which are known to carry food-borne pathogens. Another color may be for non-food surfaces. The devices can be available in different colors depending on the need to ensure that there is no cross-contamination through the cleaning tools.
4. Proper drainage design
Drains help keep floors dry, free of standing water and deposits, and they also help "transport" harmful bacteria out of the food facility.
Not all floor drainage systems are created equal, so we need to choose a sensible design. Ideally, the drainage system should be made of durable materials (e.g. stainless steel), easy to clean, safe and durable.
At the same time, we need to make sure that the floor drainage system of the plant does not have corners and gaps where many bacteria can hide and multiply. Other options to consider include clean-in-place considerations, automatic flushing systems.
5. Ensure cooked food products reach the correct temperature
Another way to reduce bacteria in food production is to ensure that food products are cooked to the right temperature. Different foods require different temperatures to kill unwanted bacteria.
The training of personnel is very important in this case, as controlling the various cooking appliances must be practiced correctly. Plant managers and maintenance personnel should also ensure that the plant's cooking infrastructure is in good working order at all times.
6. Keep the device clean
All food processing equipment is susceptible to contamination, especially those that come into contact with raw materials. Any device with rough surfaces, cracks or crevices is at risk of harboring harmful bacteria and many other pathogens.
Precautionary measures include: disinfecting all equipment using all approved chemicals and cleaners, as well as strict hygiene practices by staff. There should be handwashing stations in the factory, always stocked with sanitizers, soaps and tissues for use when needed.
7. Clean the cooling and freezing system
Listeria, one of the common pathogens found in food plants, can thrive in low-temperature environments. This means that refrigeration alone is not enough to stop the growth of this bacteria. The bacteria can attach themselves to the surface, in the process of circulating cold air throughout the room, they will contaminate the product.
Stagnant water and dirt are both pollution problems in cleanrooms in general and especially with refrigeration and freezing systems in food manufacturing plants. Therefore, all parts of a food factory's refrigeration and freezing systems must be thoroughly cleaned on a regular basis.
Air filters also need to be checked regularly and replaced as soon as necessary. It not only eliminates pathogens but also helps maintain the freshness and quality of the product.
8. Work with suppliers on safety measures
Although suppliers will probably take measures to disinfect their goods before shipping. However, the level of hygiene will not be as thorough as necessary and the product may become contaminated with bacteria and other pathogens during transit.
As a result, plant management must regularly communicate with all suppliers to discuss hygiene and safety measures, thereby coordinating pollution removal efforts.
If safety procedures are not followed properly, remedial measures are required to ensure food safety.
9. Clean the air handling system
Like heating and cooling systems, air handling systems regulate room temperature by controlling humidity. It also has a direct effect on pollution and bacteria problems.
To avoid the problem of contamination from the air system, maintenance professionals should do their best to ensure that everything is in excellent condition after cleaning the system.