Tuesday, 12/07/2022 | 11:35
5 factors to consider during cleanroom design stage
During cleanroom design stage, there are several factors we should consider to ensure the finished cleanroom structure meets the needs of the application. The designs may vary based on the operations performed in the cleanroom, 5 key considerations are as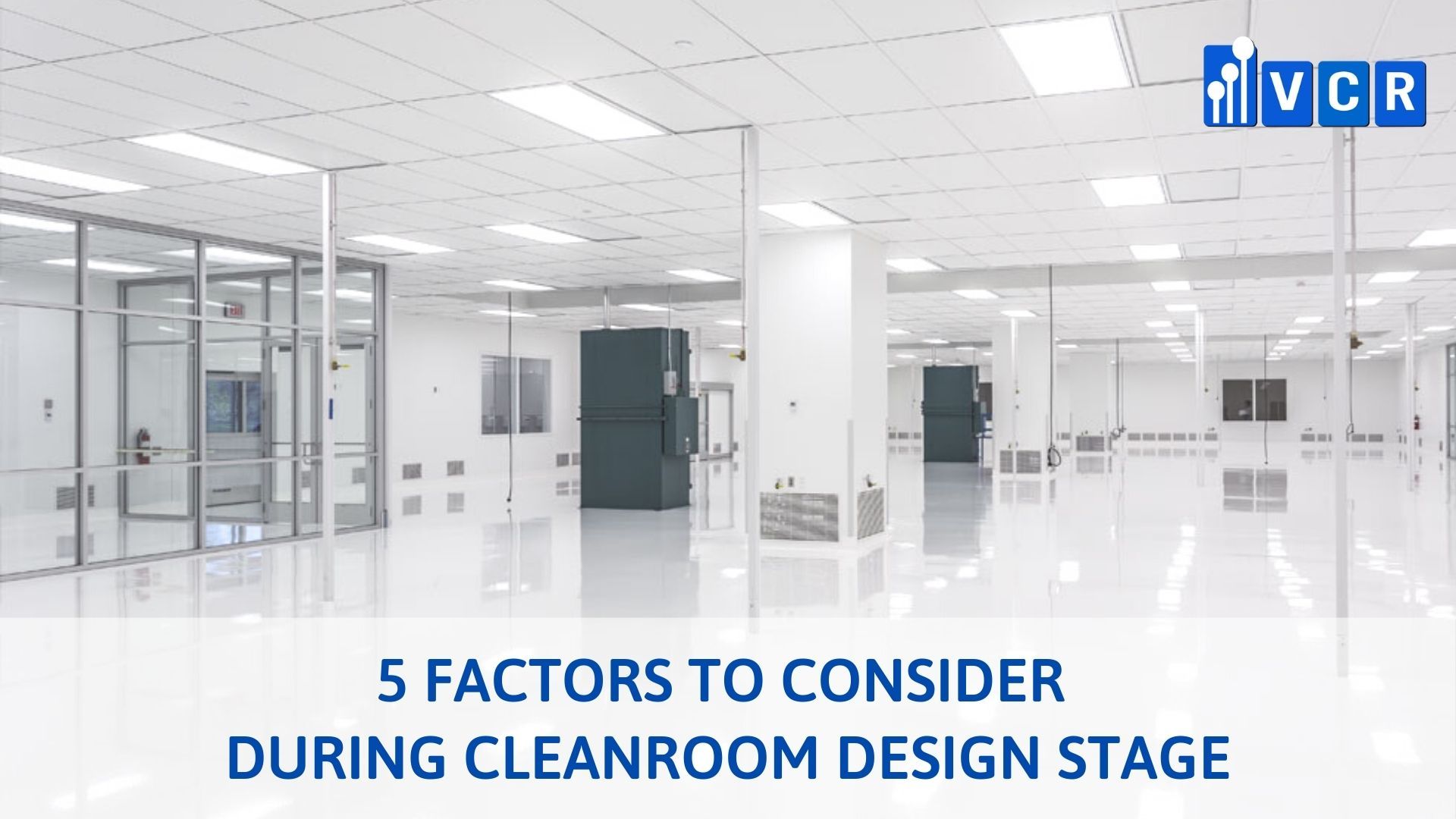 During cleanroom design stage, there are several factors we should consider to ensure the finished cleanroom structure meets the needs of the application. The designs may vary based on the operations performed in the cleanroom, 5 key considerations are as follows:
1. Airflow
The airflow capacity implies the number of air changes per unit of time. In turn, this figure depends on several elements such as cleanroom room class, cleanroom size, the number of personnel working in the cleanroom, and the frequency of access cleanroom.
While household HVAC systems perform less than 2 air changes per hour, cleanroom HVAC systems generally do 10 to 600 air changes per hour. A higher air change frequency is essential to prevent particles from settling in the cleanroom.
2. Airflow pattern
Airflow patterns in cleanrooms can be classified as laminar (unidirectional), turbulent (non-directional), or mixed-flow. The airflow pattern appropriate for a cleanroom is determined by the design and application.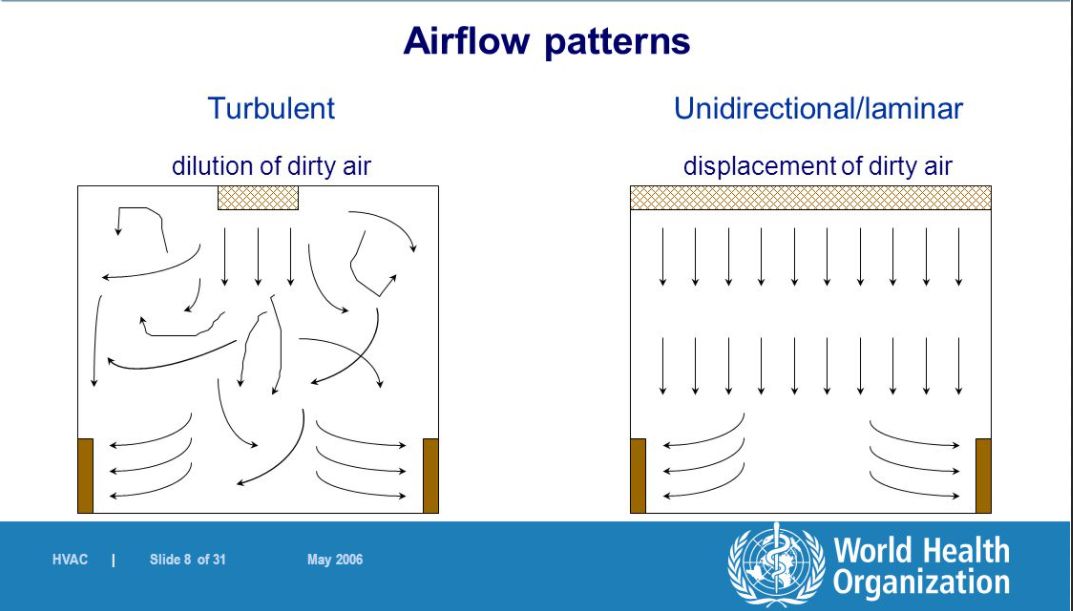 Image: Turbulent and unidirectional airflow
Source: WHO
3. Differential pressure
There are two types of pressure in clean room: negative pressure and positive pressure. Positive pressure cleanrooms keep contaminants out, whereas negative pressure cleanrooms keep potentially hazardous materials in.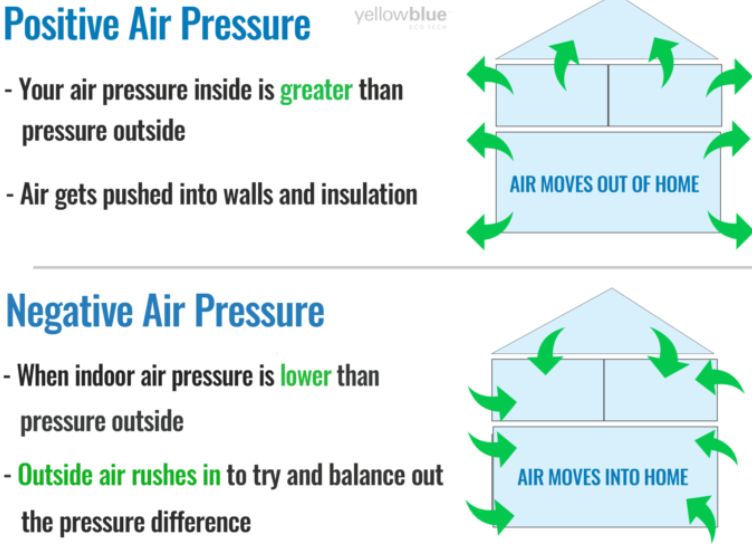 4. Cleanroom equipment
Employees and equipment are both potential sources of contamination in cleanrooms. They may allow particulates and pollutants into the controlled environment or hazardous materials to escape into the outside environment when brought in or out.
Make sure cleanroom personnel must adhere to stringent health and safety protocols, such as wearing appropriate personal protective equipment (PPE), passing through decontamination areas, and bringing in or out only cleared supplies and materials.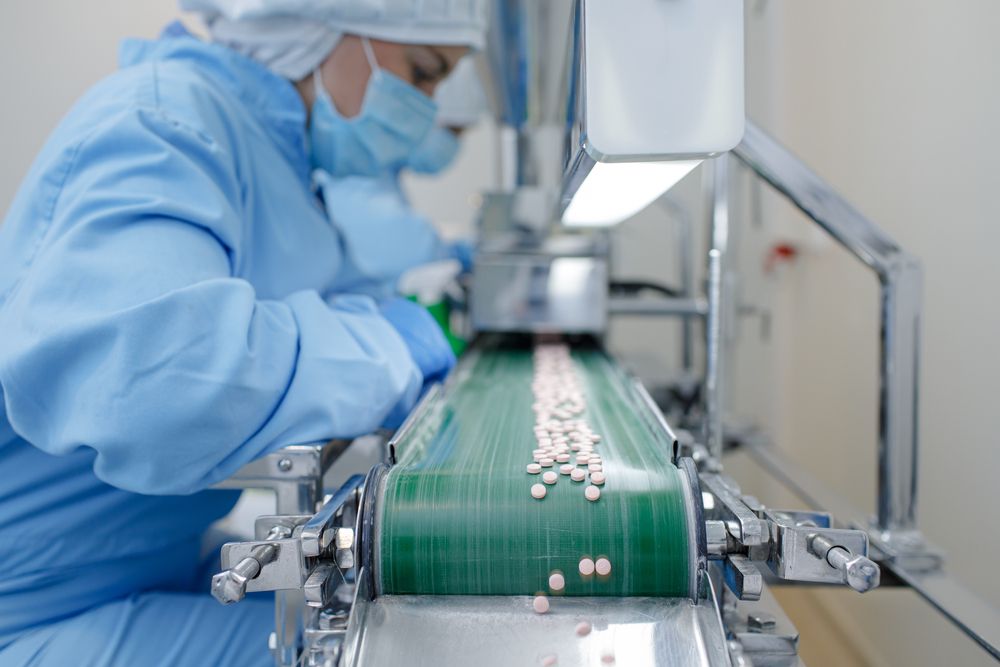 5. Cleanroom layout
The layout of a cleanroom has an impact on the HVAC system's efficiency and effectiveness. The positioning of equipment and air input/output points, for example, can help or hinder particulate filtration.
Vietnam Cleanroom Equipment (VCR) specializes in providing cleanroom equipment for construction contractors. We provide high-quality products with competitive prices and large quantities nationwide. The equipment includes:
Differential pressure gauge, FFU Fan Filter Unit, Pass box, Clean room air filter, HEPA box, Clean booth, cleanroom steel door, Isolator cabinet, and other equipment
For details, please refer to Vietnam cleanroom equipment official website