Tuesday, 12/07/2022 | 15:40
Advantages of cleanroom phone
Cleanroom requires strict contamination control. All of the activities in the cleanroom must be carried out without contamination. Communication is not the exception. To enable communication in cleanroom, we offer phones for the cleanroom. In this
Cleanroom requires strict contamination control. All of the activities in the cleanroom must be carried out without contamination. Communication is not the exception. To enable communication in cleanroom, we offer phones for the cleanroom. In this article, VCR will introduce the advantages and features of a cleanroom phone.
Advantages of cleanroom phone
Cleanroom phone is designed to ensure the outsider can communicate with the insider without opening the door.
Cleanroom phone receives power from the telephone line and does not require additional power.
The advantages of cleanroom phones are shown as below:
Cleanroom safety
There are 3 measures of cleanroom safety when using cleanroom phones.
Airtightness
Easy to clean and disinfect
The convexity of the mounting surface
Dust resistance
Cleanroom phone has dust resistant design. It ensures the caller's voice is clear, which is efficient when there is no interference.
Easy to clean and disinfect
The seamless sealed panel and dust-free material of the phone allow the user can use the mist sprayer to wash and disinfect the surface of cleanroom phone.
Due to anti-corrosive material, users can use special cleaning solvents to wash or disinfect the phone at high temperatures.
Protrusion
Cleanroom phone has protrusions to push the button.
When it comes to design, the cleanroom phone is made on a super flat panel. The device will be flat with the mounting surface, only protruding 2-3 mm, ensuring that it is difficult to accumulate dust.
Functionality
Cleanroom phone is a device that facilitates communication in cleanroom environment. Proper phone line design not only improves the sound quality of the phone ring but also improves the clarity of the call sound, which greatly improves the defects of similar products.
Cleanroom phone how-to-use guideline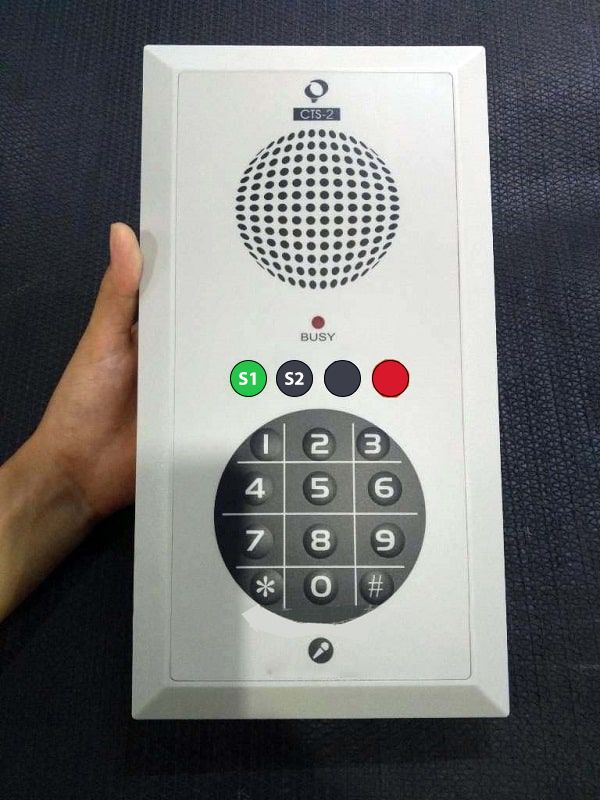 Let's find out how a cleanroom phone works:
On/Off mode: On/off mode on the keyboard.
Answer: When there is an incoming call, the phone rings, press the button, you can talk to the other side, or wait for automatic connection.
Call: Turn on the button on the keypad, you can dial a number through the dial pad, then tap press to close the line.
One-touch dialing: Press the S1 or S2 button to directly connect to the preset number with one button.
Vietnam Cleanroom Equipment (VCR) specializes in providing cleanroom equipment for construction contractors. We provide high-quality products with competitive prices and large quantities nationwide. The equipment includes:
Differential pressure gauge, FFU Fan Filter Unit, Pass box, Clean room air filter, HEPA box, Clean booth, cleanroom steel door, Isolator cabinet, and other equipment
For details, please refer to Vietnam cleanroom equipment official website
https://en.vietnamcleanroom.com