Tuesday, 12/07/2022 | 15:49
Changes in cosmetics industry in Viet Nam
The Covid-19 crisis affects everything, every business, every country, every organization around the world. But Covid also brings new changing trends to industries, including the cosmetics industry. Let's find out with VCR - Vietnam Cleanroom Equipment
The Covid-19 crisis affects everything, every business, every country, every organization around the world. But Covid also brings new changing trends to industries, including the cosmetics industry. Let's find out with VCR - Vietnam Cleanroom Equipment the trends that will change the cosmetics industry in Vietnam in the future!
Beauty product market
During 2011 – 2021, Asia Pacific is the largest market for the beauty industry. The market volume in 2017 of this region reached more than 150 billion USD, while the 2nd place in the world was North America with more than 100 billion USD.
Particularly for the beauty and body care industry, there are currently 6 major trends that are changing the purchasing orientation in Vietnam: Population shift, premiumization, Connecting with consumers, Urbanization, Social responsibility, and The need to live healthy.
Population shift
Vietnam's population will continue to increase. In 2021, the population of Vietnam is approximately 100 million people. It is expected that by 2025, the number of people aged 20 - 30 will decrease by 3.5 million people. The number of people aged 35-49 will increase by 3.4 million and the number of people over 50 will increase by 7.3 million. With the population aging in the coming years, companies may have to work out the right product or advertising message.
Premiumization
Vietnam's personal care industry has the highest growth rate in the region, higher than Thailand, Taiwan, Singapore and South Korea. In which, the high-end segment accounted for 31%.
Premiumization is understood as the willingness to pay an amount higher than the average value of the product group. For the beauty and body care industry, Vietnamese consumers are now willing to pay for high-end products, with 43% for cosmetics, 37% for oral care products, and 36% for products. body care and 32% for hair care.
However, only 25% of consumers consider "luxury" as simply expensive. Most consumers also have a deeper understanding of "premium", such as: Products made must contain the best materials, must show the best use, must be different from popular products. Common sense in style and design.
Besides the above rational factors, Vietnamese consumers also pay special attention to emotional issues when buying goods. 72% of Vietnamese will buy luxury products because it makes them more confident, 63% of Vietnamese buy luxury products for emotional benefits, and 62% of Vietnamese buy luxury products for a sense of accomplishment. obtain.
Consumers connection
The rate of smartphone usage in Vietnam is already very high. Currently, 51% of Vietnam's population is using smartphones, of which 44 million people use smartphones to find and buy products.
The way of the Vietnamese shopping season in the past was a straight line, maybe by going online (searching - comparing - ordering), or offline (listening to ads - going to the store - buying). Now, consumers have combined these two channels into one of their shopping processes. For example, when they come to the store, they have done their research online and have decided to buy.
Point of sale is one of the factors that help customers trust the product. In recent years, cosmetics selling systems like Guardian or convenience store chains have appeared a lot and there is a very good growth in the cosmetics/personal care industry, because these points of sale bring confidence. Think more than traditional markets.
Along with the development of social networks, companies must pay attention to the consumer experience, because this is both an opportunity for development, as well as a challenge for communication crises if consumers have a bad experience.
Urbanization
People in rural areas are moving to larger cities. Urban proportion was 34% in 2015 and is expected to increase to 40% in 2025. Population in tier 1 cities is projected decreased by 9% over these 10 years and increased in grade 2 cities.
Determining which city is the right product destination will contribute significantly to sales of beauty and personal care products. For example, a city of 1 - 5 million people will make a big contribution with brands such as shower gel, deodorant and body care.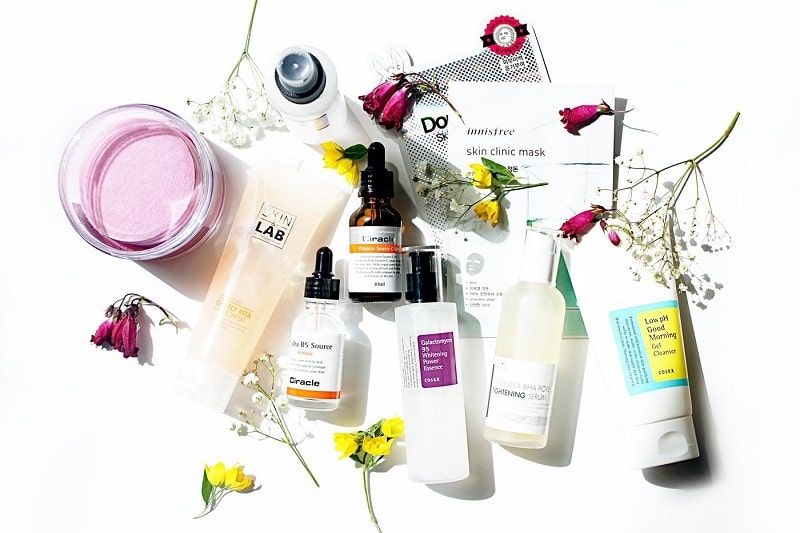 Social responsibility
With an optimistic economic growth rate, Vietnamese people have become more concerned about factors such as environment and community.
The top 5 factors affecting Vietnamese people's purchasing decisions are: healthy (77%), organic/natural (77%), brand trust (75%), eco-friendly school (62%), contributing to the community/society (61%).
Packaging plays an important role in marketing activities in the beauty and personal care industries. If in Asia, 80% of consumers are interested in the information on the packaging, this number in Vietnam is 88%. For example, when Clear Herbal was launched on the market, the product packaging clearly stated on the package that the product contained 9 types of herbal ingredients. With this message, Clear Herbal products have had good growth from launch to 12 months later.
The need to live healthy
Vietnamese people attach great importance to keeping healthy. In a global survey, 22% of people around the world think that health is one of the top 2 concerns, this figure is 40% in Vietnam and is expected to continue to increase in the coming years. next year.
Vietnamese are also worried that artificial ingredients will affect their health in the long run (80%) and they are willing to pay more to ensure the products they buy are free of harmful substances (79%).
Today, customers not only want to see a product with the message that it "does not contain harmful substances", they also want to know the good ingredients in the product. For example, a "paraben-free" message can increase sales by 2.4%, while a "paraben-free" message with a message about a certain natural ingredient inside can help grow sales. number up to 12%. Messages about substances that are not in the product become very potential for the trend of cosmeceuticals or safe cosmetic products.