Tuesday, 12/07/2022 | 11:22
Clean room led light user guidelines
Clean room led light is important part of the cleanroom system. In this article, VCR will provide the instructions for the safe use of cleanroom led light.  1. Before installing and using the clean room LED panel light, please confirm whether the LED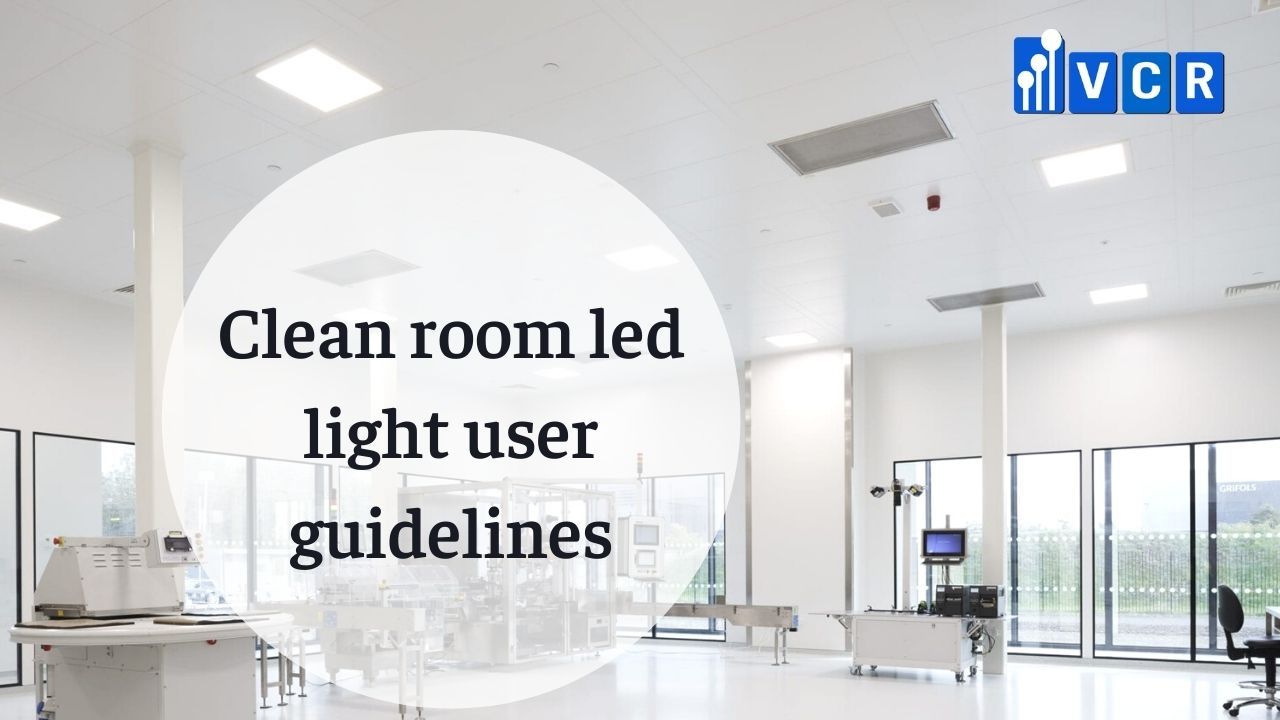 Clean room led lighting is an important part of the cleanroom system. In this article, VCR will provide the instructions for the safe use of cleanroom led light.
1. Before installing and using the clean room LED panel light, please confirm whether the LED panel lighting is damaged during transportation.
If the clean room LED panel light is damaged, it cannot be installed and used. Please contact us in time and send us the evidence. Our after-sales service will be carried out, and we will solve the problem for you.  
2. After the clean room LED panel light does not light up, if it is confirmed that the LED clean light is not caused by the wrong installation, please do not disassemble the light for repair.
If the LED purification light has been disassembled, VCR will not replace or guarantee the LED purification light in the after-sales service.
Therefore, please contact us in time. After communication, you need to send back the faulty LED light or accessories. VCR will arrange for professional engineers to repair and issue a customer complaint report for related problems.
3. The accessories of the LED purification lamp are forbidden for children to play with, such as screws, rubber plugs, and other small objects. Please place them out of the reach of children.
After the cleanroom LED light is on for a long time, the surface temperature of the clean lamp body may exceed 60*C (enough to cause harm to the human body), so be sure not to touch the clean room LED panel light in the lit state.   
4. Although the lighting from LED lamp is soft and non-glare, you should not look at LED lamp for a long time. Look directly at the cleanroom LED light for a long time will cause some harm to your eyes.   
5. LED purification light fixtures should be installed away from open flames or high temperatures.
Although the operating temperature of cleanroom LED light is between -20*C and 50*C, it is only the extreme operating temperature. If you work in a low or high-temperature state for a long time, it will affect the life of the cleanroom LED panel light, so please don't try to use it for a long time under extreme temperatures.
If you really need to use it at a high temperature or low temperature for a long time, please contact us for the relevant performance of the LED purification lamp to obtain reasonable usage suggestions.
 6. If the LED panel light exceeds the service life specified by the manufacturer, it is recommended to re-maintain and check the electrical circuit.
If the cleanroom LED lighting is found to be old, it is recommended to discard it to avoid potential safety hazards.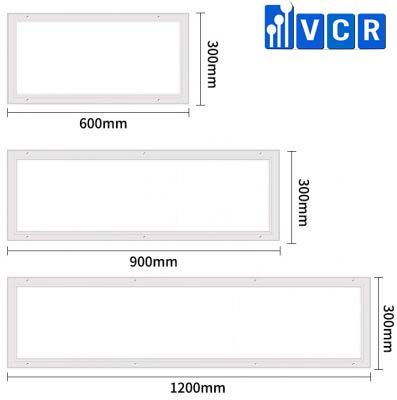 Vietnam Cleanroom Equipment (VCR) specializes in providing cleanroom equipment for construction contractors. We provide high-quality products with competitive prices and large quantities nationwide. The equipment includes:
Differential pressure gauge, FFU Fan Filter Unit, Pass box, Clean room air filter, HEPA box, Clean booth, cleanroom steel door, Isolator cabinet, and other equipment
For details, please refer to Vietnam cleanroom equipment official website